Industrial Frigo Ice USA Portable Ice Rinks heading to Evans, Ga in November
Evans On Ice, in Partnership with Columbia County Parks, Recreation, and Events is pleased to announce dates for the 2021-2022 ice skating season.
Residents of the CSRA will once again have the opportunity to experience skating on real ice at Evans Towne Center Park beginning November 17th, 2021 continuing until January 3 rd, 2022. The 2020-2021 season was canceled due to Covid-19, but the organizers feel that with proper precautions and safety measures, this year will be the best season yet.
"People keep telling us how excited they are that the ice rink is coming back," said Evans On Ice Co-Founder Chris (Christine) Boerner. "As we have talked to people, the message we keep
hearing is that they are craving connection with family and friends, what better way to connect safely than outdoors while having fun skating, and enjoying hot cocoa and roasted marshmallows?"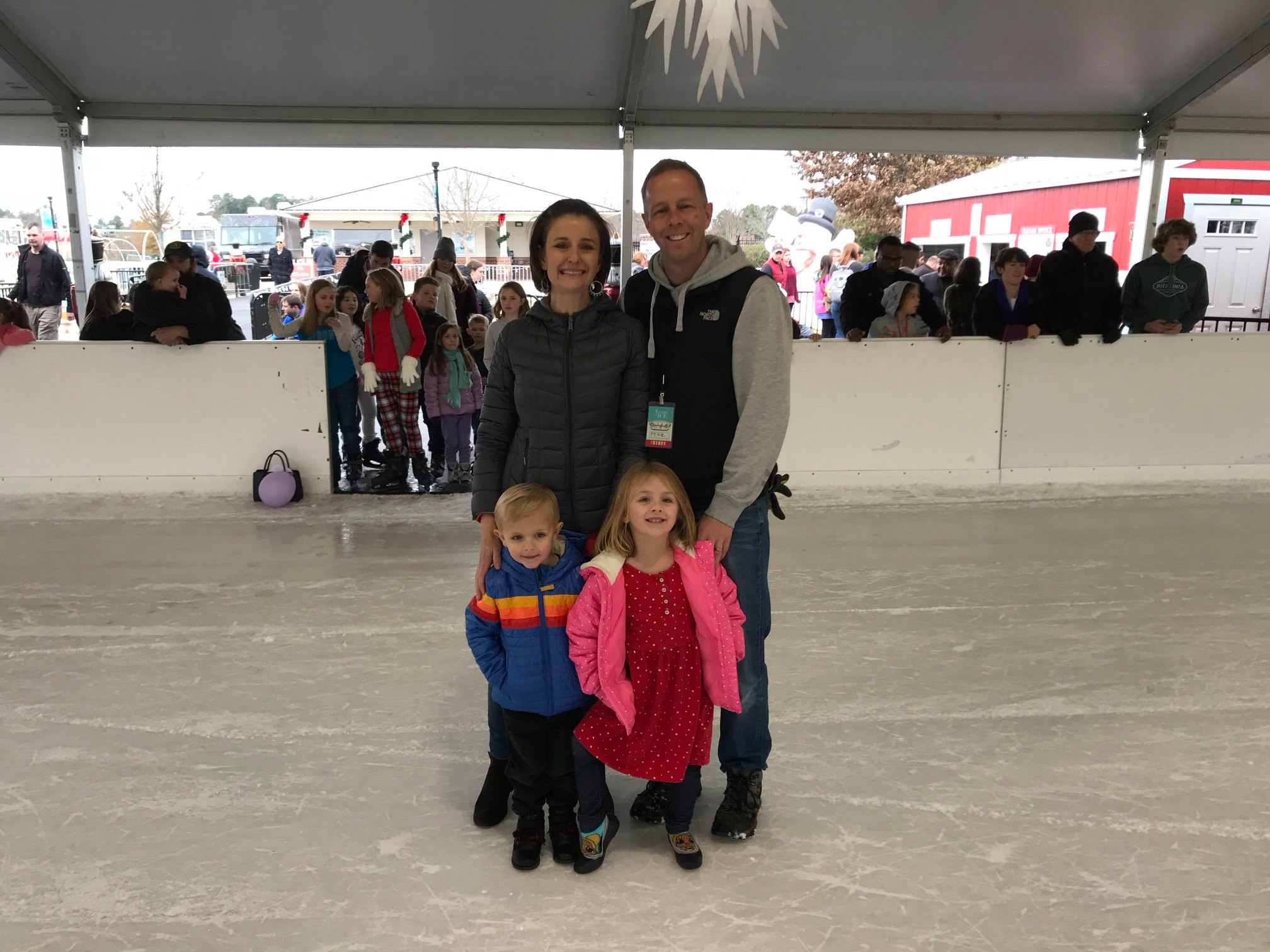 Evans On Ice plans to closely monitor the current Covid Delta Variant and the impact it is having. Safety will be a priority; Sanitizing stations will be located throughout the rink area and organizers will follow local and CDC recommendations to keep staff and patrons safe.
As in years past, the ice-skating rink will be the focal point. The Sparkle Express holiday train will operate on the weekends, there will be a fire pit for marshmallow roasting, hot cocoa, and basic concessions will also be available. Food Trucks will be scheduled for Friday and Saturday evenings.
"This season the ice-skating rink will be larger than ever, Co-Founder Mike Boerner explains, "We were able to procure a new 60'x100' rink package from a cutting-edge manufacturer Industrial Frigo Ice USA and couldn't be more excited about the new technology, larger rink, and new ice skates".
As for Industrial Frigo Ice USA, "we're excited to have an ongoing partnership with Evans On Ice as their portable rink provider and show what our equipment can do in a Southern climate.  It's going to be great just making outdoor ice again after a covid hampered 2020"  says Mike Flatow, Business Development at Industrial Frigo Ice USA.
For Advertising, Sponsorship, and bulk ticket inquiries should be directed to Co-Founder Mike Boerner Mike@EvansOnIce.com (706)244-9125 www.evansonice.com