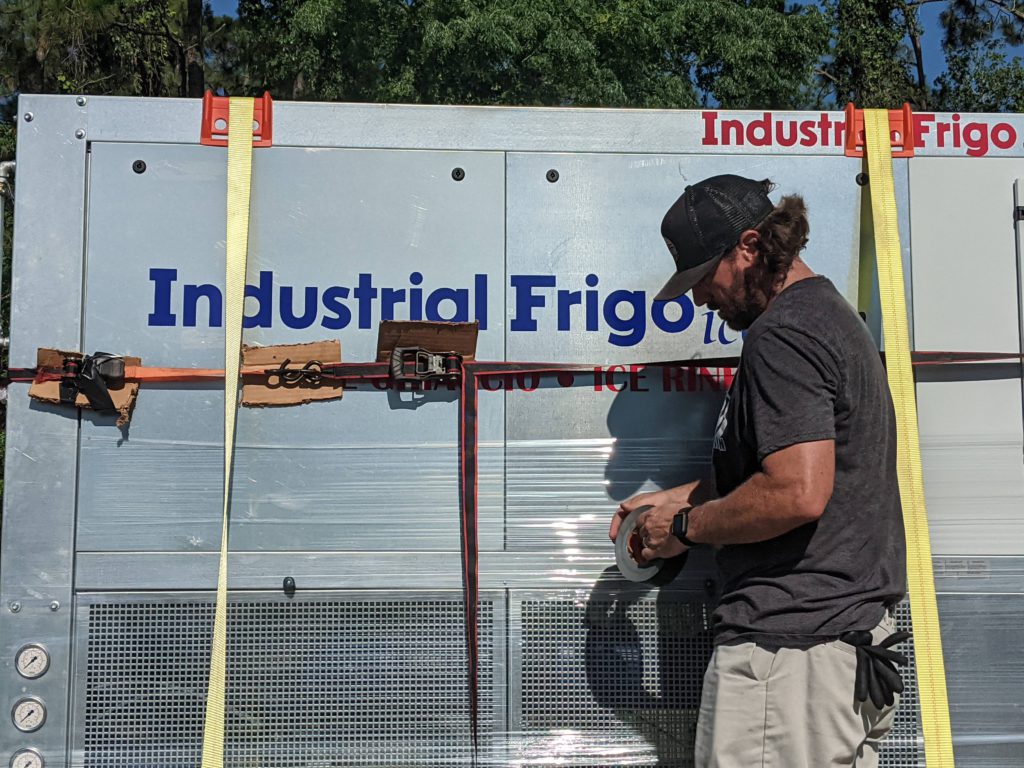 Portable Ice Rinks, Ice Slides & Snowmaking Machines are what Industrial Frigo Ice USA is all about, and just because it's hot outside, and believe us it is, doesn't mean we're not working.  This week in our Orlando office it was the 2021 Tech Week Expo.
We were thrilled to have our annual "hands-on" event where our techs get together to exchange ideas, catch up on the latest technology and teach our new technicians the tricks of the trade.  Portable Ice Rinks don't assemble themselves so we spend time each offseason preparing for the upcoming year.
This year, we were honored to have our colleagues from Snowmagic join us to receive instruction on our products.  Together we built and disassembled an ice rink, our Ice Vertigo Ice Slide, and made some powder snow with our Snowvolution snowmaking system.  Oh, and did we mention it was 92 degrees outside?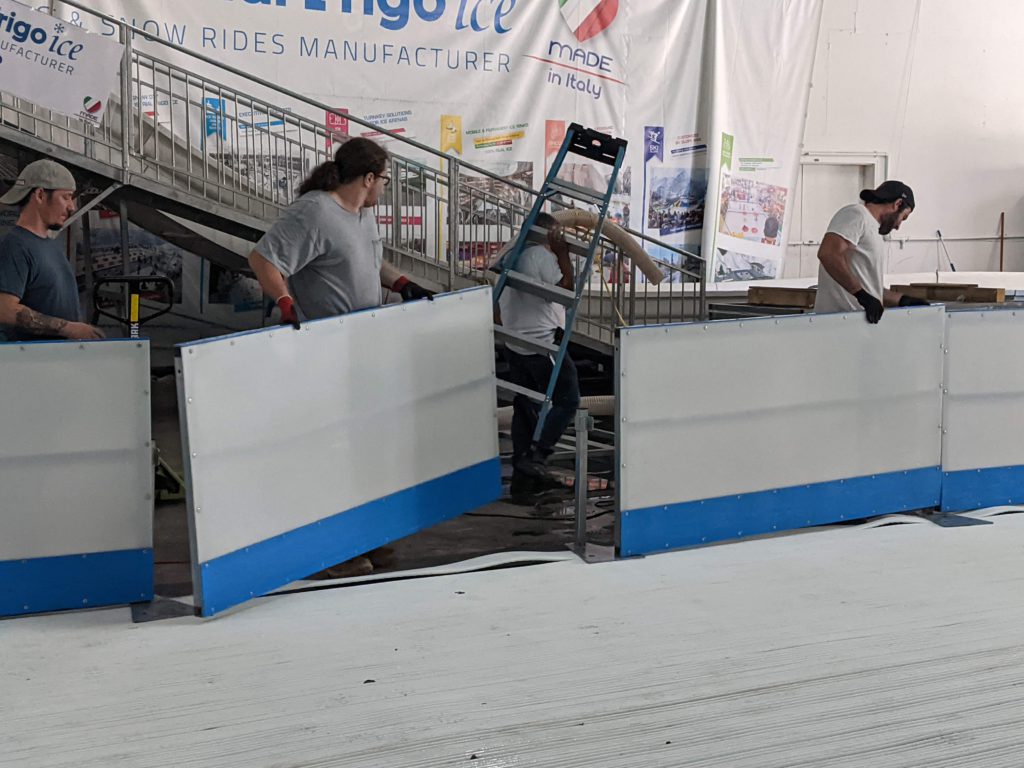 You may notice a glimpse of our Ice Vertigo Ice Slide in the background of the above photo.  The Ice Vertigo is one of our modular components that can stand alone or be a part of one of our more complete Snow Playground packages.
Standing 12ft high and 60 ft long, the Ice Vertigo can move 250 kids an hour down the slide. We are very excited to offer them to our customers this year and assembling one was the highlight of tech week.  There was no construction involved, just assembly and that's one of the advantages of our ice slide systems.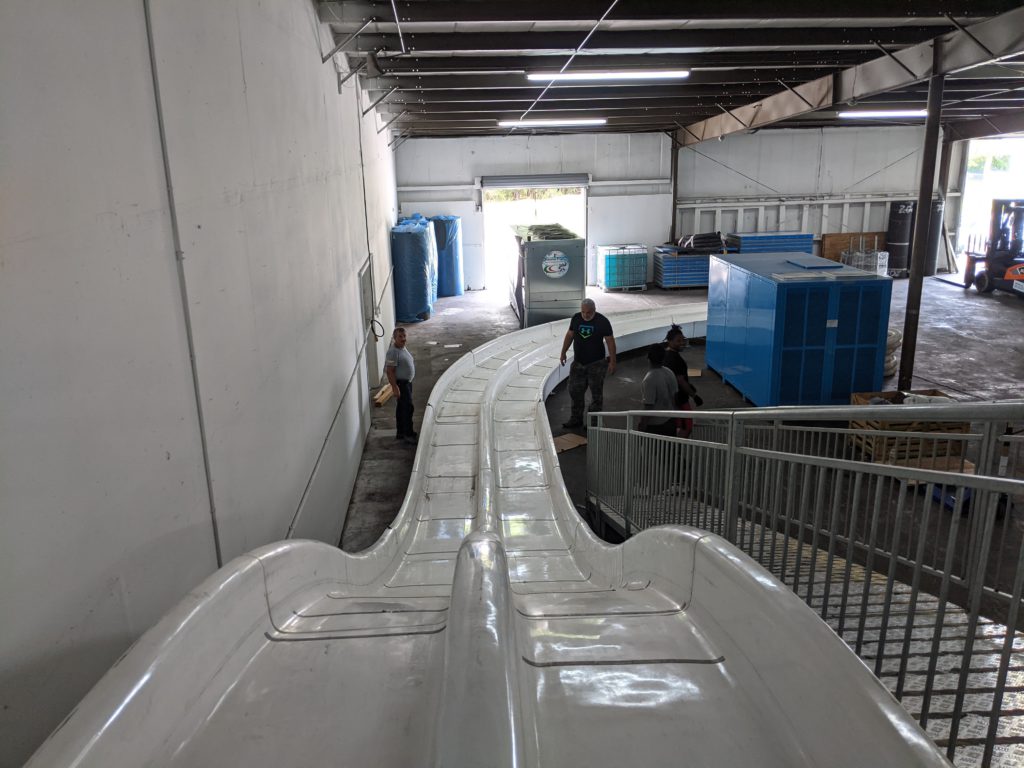 When the Ice Vertigo Slide was completed we had a great time getting to the bottom of things.  We had to make sure the experience for the kids would be exactly as we planned.  A few hours of ice play in the Florida Summer was a great distraction from our continuing education sessions.
We spent a ton of time in the classroom learning every detail of both the inner and outer workings of all of the Industrial Frigo Ice USA turnkey products.  Yeah, we do quite a bit more like indoor rinks, retrofits, and ice park engineering and design but this week was focused on our portable rinks and modular offerings for this Holiday Season.
The classes were fun and welcomed break from the heat and when our new trainees wanted to see some snow, we certainly were not going to disappoint them.  The Snowvolution system is so simple to use there is not a lot of training required, but we took a tour of the innards and had some snowmaking classes and spent some time teaching how we can actually make powder snow in Florida.
Our Tech Week Expo was a lot of work but it was a ton of fun.  As a portable ice rink manufacturer, we do things a little differently and a lot more efficiently.  It's important for our reps and technicians to get together and teach our new staff everything they need to know.  We are turnkey, modular and portable and Tech Week allows our next generation of installers and technicians see how truly efficient our products are out in the field.